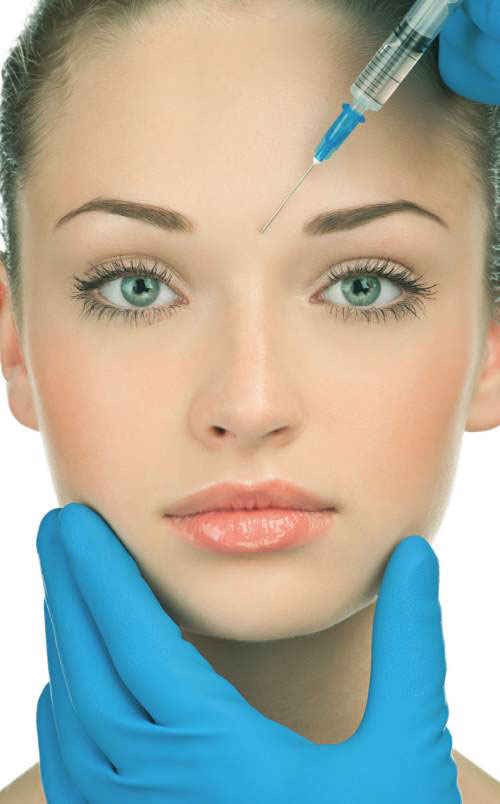 1. Botox makes you happier
There is evidence that botulinum toxin A (Botox®) injections in the forehead actually reduces symptoms of depression, reduces anxiety, and overall improves mood. (See Can Botox treat depression?) We have noticed that many patients report just feeling fresher and happier after their Botox injections have kicked in.*
2. Early Botox prevents loss of collagen
Starting at about age 20, we start to lose skin collagen at the rate of 1% per year. As you lose collagen your skin weakens and becomes thin, saggy, and prone to wrinkles. Therefore, after age 20, your skin starts to wrinkle already, but you just don't notice it. Just like preventing heart disease by controlling your blood pressure and cholesterol, you can prevent some wrinkles by using Botox early.*
3. Millennials have more facial lines
Modern life might actually accelerate the appearance of lines and wrinkles due to:
time watching computer, television, and smartphone screens
chronic lack of sleep
stressed and high-paced lives.
At Recharge we hear many young men and women in the tech industry complain that wrinkles make them look older than their age. The best solution is a lifestyle change: slow down, rest more, and spend less time in front of screens. But that's not always easy. Botox can help ease the appearance of those little lines while you tackle the harder task of lifestyle changes. Many millennials have found that Botox helps them keep their competitive edge by keeping a young, fresh look and boosting their confidence.*
4. Prevention costs less
Prevention is always better than a cure for so many reasons. Preventing problems reduces complications, improves overall outcomes, and costs less than treating or curing problems after they have occurred. This is true for infections, heart disease, skin cancer, wine stains on fine rugs, and, yes, even wrinkles on your face. Wrinkles actually start small and start sooner than you might think. Years of facial muscle contractions, sun exposure, and the normal reduction in collagen that comes with each year of life starts to form very fine lines which continue to grow with each year. This is the normal skin aging process. For those of us that are not content to let our age show, starting Botox at the first signs of fine lines will stave off the age-defining deep lines much longer. Starting early means it will take lower doses of Botox in fewer treatments, which in the long run will cost less. Starting early also means stopping lines before they require more aggressive and costly treatments like fillers, lasers, microdermabrasion, chemical peels, or even surgery.*
Botox is a registered trademark of Allergan, Inc.
* Your results may vary.